Bathroom Remodeling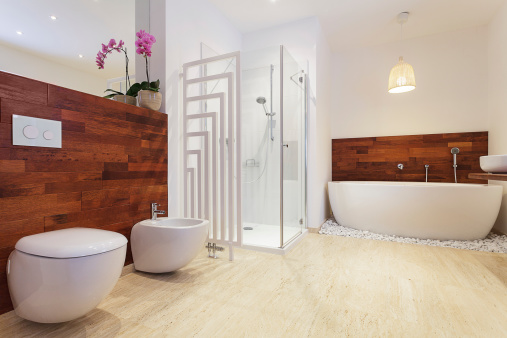 Let's face it; an outdated or poorly functioning bathroom can put a drain on the value of your home. But the right combination of function and style can make your bathroom feel like a spa. The experts at Elsmore Plumbing can guide you through the decision-making process so that the design and build of your space is functional, beautiful, and matches the style of your home.
Whether your Victorian needs a new slipper tub, or your Ranch needs a walk-in shower enclosure, or your relatively new build needs some updating, Elsmore Plumbing offers everything you need to turn your inspiration into a reality. A sleek and luxurious bathroom awaits you!
We install and repair:
Faucets
Toilets
Shower heads
Clogged drains
Is it time to remodel?
Modern fixtures can make a big difference in a small space
We can help you select the right fixtures to integrate into the style of your home
We can improve the layout of your bathroom
Does your flooring look like it's stuck in a time warp? We can bring your bathroom into the new millennium with stylish new tile
Have your cabinets seen better days? New styles and finishes can instantly update an out dated bathroom
Contact us today at (507) 254-8680 to schedule an appointment.