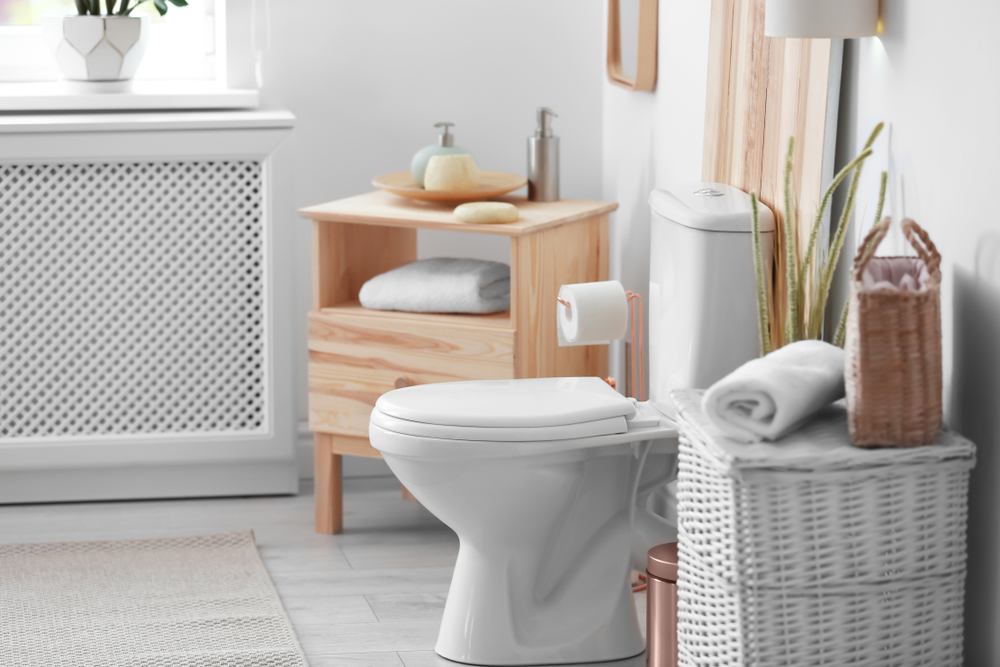 Many people accuse long showers of being the main reason for an uptick in a monthly water bill. While that could be true in some cases, toilets are the bigger culprit for using (and wasting!) water. In fact, the toilets in your household can account for nearly 30% of your home's indoor water usage. According to the EPA, a family can reduce their water usage by 13,000 gallons per year by replacing inefficient toilets with high-performing WaterSense toilets. We've put together a short list of things to know about high-efficiency toilets:
High-efficiency toilets can help you reduce water usage. Low-flow toilets use roughly 1-1.28 gallons of water per flush – whereas older models use roughly 1.6-6 gallons per flush.
Water-saving toilets can help you save money on water bills. Using less water means having less water to pay for! The EPA estimates that a family could save up to $140 per year by switching to a water-efficient model. You could save roughly $2,900 over the lifespan of the new toilet.
High-efficiency toilets can help give your bathroom a modern look. Not only do water-saving toilets look sleek and sophisticated, but they can help improve the value of your home when it comes time to sell.
Installing a high-efficiency toilet in your home can help you save water and lower your water bills. When you're ready to replace the toilet in your bathroom, consider updating your shower heads and faucets for additional water savings. Ask a local plumber, such as Elsmore Plumbing, about which low-flow shower heads and low-flow bathroom faucets are right for you. Contact us online or call us at 507-254-8680 with any questions you might have about our toilet installation and plumbing services.