What do you do if you have a leak?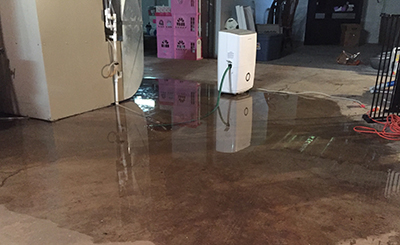 That depends... while it's essential to know where your main water shutoff valve is, it's just as important to know how to shutoff other water sources. If you have a leak that is confined to one source, like your toilet, then it usually best to shutoff that source before going all the way to your main shutoff valve.
Typical sources of leaks and how to locate the shut-off:
Toilet – Most often, the shutoff lever is located behind the toilet near the floor by the by the metal tubing. It usually looks like an oval – think football-shaped metal knob. Turn it clockwise until it stops.
Sink and faucet – Generally, there are two sets of flexible metal tubing in or behind or in your cabinet. The tubes will have a lever that you turn clockwise to stop.
Washer – The shutoff valves are usually behind the washer near the top of it. If you do not see the valves, slide the washer further out (be careful not to disconnect anything) and you will likely see them.
Showers and Bathtubs – If there is exposed plumbing, the shutoff valves will be clearly visible. If not, they may be behind a panel. Otherwise, they're probably not accessible without cutting a hole in the wall.
Your main water shutoff is the ultimate line of defense
Be sure to read our post on how to find your main water shutoff so that you aren't caught off guard should you have a major leak, burst pipe, or other flooding problems.
Questions about your plumbing?
Call Elsmore Plumbing at 507-254-8680 or email us at elsmoreplumbing@gmail.com
For greater peace of mind, hire a professional to get the job done right the first time. Saving a couple hundred dollars isn't worth exposing your home and family to the risk of a burst pipe or major leak, which can cost you thousands.